Calvin Klein Eyewear
World Optic is an authorized store for Calvin Klein and ck Sunglasses, Eyeglasses and Cases. Visit our showroom to see our entire Calvin Klein and ck eyewear collection. World Optic also provides the latest technology in prescription lenses. Need your Calvin Klein or ck eyewear Repaired or Modified?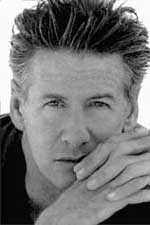 Calvin Klein was born in 1942 in a middle-class Jewish community of the Bronx, New York. As a teen, Klein loved to draw and study fashion. He received scholarships for the High School of Art and Design and the Fashion Institute of Technology. After graduation, Klein began his own company with the financial support of his friend and business partner Barry Schwartz. Bonwit Teller department store scooped up Klein's work and displayed it in the store's most prominent windows. This lucky break helped pave the way for a very successful fashion line.

Calvin Klein expanded to include underwear, swimwear, accessories, hosiery, fragrance and eyewear. Klein's controversially sexy ad campaigns gained much public attention. Negative press only helped further expand Klein's empire. Numerous fashion awards and countless sales later, Calvin Klein is the top American fashion house.