Guess Eyewear
World Optic is an authorized store for Guess Sunglasses, Eyeglasses and Cases. Visit our showroom to see our entire Guess eyewear collection. World Optic also provides the latest technology in prescription lenses. Need your Guess eyewear Repaired or Modified?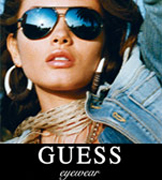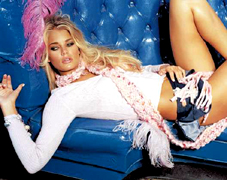 In 1981 the Marciano brothers established Guess. Growing up in the south of France, Maurice and Paul Marciano had an innate sense of European style and a love for the American West. The brothers wished to build a fashion house on sexy, trendsetting jeans. At a time when jeans were considered dated and blas', the Marcianos set off to convince Bloomingdale's that jeans could be a top seller. They proved their point when Bloomingdale's agreed to display twenty-four pairs and sold out within hours.

Maurice Marciano guides Guess's design direction and tremendous company growth. Paul Marciano is the vision behind Guess and its ground-breaking advertising. Guess girls from Claudia Schiffer to Paris Hilton have given Guess a place in American pop culture.