Liz Claiborne Eyewear
World Optic is an authorized store for Liz Claiborne Sunglasses, Eyeglasses and Cases. Visit our showroom to see our entire Liz Claiborne eyewear collection. World Optic also provides the latest technology in prescription lenses. Need your Liz Claiborne eyewear Repaired or Modified?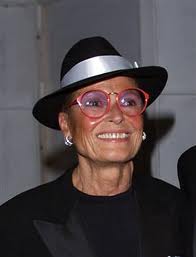 In 1929, Liz Claiborne was born in Brussels. Shortly after her birth, the family moved to New Orleans. Before finishing high school, Claiborne moved to Europe to study art. Claiborne designed clothing for twenty-five years in New York and then decided to start her own company in 1976.

Together with partners Art Ortenberg, Leonard Boxer and Jerome Chazen, Claiborne nurtured her company until it became a billion dollar business. She has since retired. Liz Claiborne, Incorporated continues to be one of the leading fashion companies in the United States. Claiborne owns brands across the spectrum, including Juicy Couture, Lucky Brand and Ellen Tracy.