Versace Eyewear
World Optic is an authorized store for Versace Sunglasses, Eyeglasses and Cases. Visit our showroom to see our entire Versace eyewear collection. World Optic also provides the latest technology in prescription lenses. Need your Versace eyewear Repaired or Modified?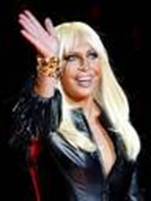 On December 2, 1946, Gianni Versace was born in Reggio Calabria, Italy. Versace first became involved in the fashion industry by apprenticing at his mother's dressmaking company. Shortly after, he began working as a freelance designer and then moved onto several top fashion houses. In 1978, Versace opened Gianni Versace company. Versace's creations stood out with their bold prints, innovative cuts and unique fabrics. Gianni Versace won international acclaim.
Gianni Versace was inspired by artists, such as Andy Warhol and classic fashion throughout the ages. Versace was also influenced by the theatre. He designed numerous costumes for countless operas and plays at the Teatro della Scala. Versace fashion continues to flourish with Donatella's guidance after Gianni's untimely death July 15, 1997 in Miami, Florida.